---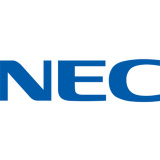 Business Consultant - Home Based
Hemel Hempstead, UK
Employees can work remotely
Full-time
Company Description
Here at NPS we have a simple set of values that sets out who we are as a company. We are:
Inspiring – we make the right choices
Involved – our enthusiasm creates energy
Innovative – we always ask what's next
Our business is all about making lives safer, healthier, better managed and mobile
Our software underpins critical police, health, housing and local government services, ensuring delivery of the right data at the right time to protect and improve people's lives.
We're as committed to the positive social outcomes of our customers' services as they are, which means we put people first. In the interfaces and systems we design, and the software support and development service we provide.
Our story
Across the world, billions of people every day rely on the services and benefits provided by their police, health services, housing and local government. Their home, welfare, wellbeing and security often depend on them.
We create and manage the software that connects people with these services. We design smart interfaces and data processes to ensure services are easy to use, always on, relevant, accurate and trusted.
Using internet, mobile and AI technology, we are designing new tools that maximise the positive experience people have of critical services, and helping to make sure they are safer, healthier, better managed, and able to organise their life on the go.
Working closely with our customers – the service providers – we define people's needs today and in the future – and work intelligently to continuously improve our software products and data management.
Our software underpins the performance of our customers as they serve their customers. Our constant focus is making sure our software is stable, efficient, cost efficient and secure.
We're proud of the role we play, improving people's lives through dependable critical services. With a growing number of customers globally, we're going to make a difference to millions of people more.
Based in the UK but working around the world, our 2,000 employees help improve the services that matter most.
We are now part of the NEC corporation, a leader in the integration of IT and network technologies that benefit businesses and people worldwide – this brings in new opportunities without limits for growth and innovation.
Job Description
*Please note that this role is fully home based with travel UK wide*
Overall job purpose:
Northgate Public Services (NPS) have an exciting opportunity for a consultant to join the Environment & Planning team due to continued expansion. This is a client-facing role delivering expert business consultancy, change management, training and implementation services in the deployment of NPS Environment software (Environmental Health, Licensing, Private Sector Housing, Trading Standards) and supporting technologies such as GIS, Document management, Report writing.
Main duties & responsibilities:
● Acquire and maintain an excellent working knowledge of the Northgate Public Services Environment software applications and the associated business processes.
● Provide training and consultancy to clients on the set-up and use of the software applications and as part of transformation programmes help to identify and implement efficiency savings & cost reductions.
● Maintain business domain knowledge, through journals, websites and other appropriate media.
● Provide advice, guidance and support in the development of the product set as required
● Delivery of product demonstrations for NPS Environment and Planning suite
● Any other duties consummate with the role
Qualifications
Required knowledge & experience
● Demonstration of customer facing experience
● Strong motivation and ability to work independently and as part of a team
● Excellent communication skills
● Excellent levels of customer service leading customers to achieve positive outcomes
● Excellent organisational skills & ability to work to deadlines
● Competent use of Microsoft Word, Excel and PowerPoint
● Candidates should hold a valid full UK driving licence
Desired knowledge & experience
● Experience of application training/consultancy delivery
● Knowledge of at least one of the following business areas: Environmental Health, Licensing, Private Sector Housing, Trading Standards
● Knowledge of GIS
● Business Intelligence reporting
Other information
Candidates must be able to demonstrate a pre-existing right to work within the UK. Documentary evidence will be required at interview.
Candidates should hold a valid full UK driving licence.
This job can involve extensive travel and some nights away from home.
Additional Information
Employees of Northgate Public Services are entitled to the following Company funded benefits: Single Private Medical Cover (with the option to select family cover at an additional cost)
25 days paid holiday (includes 3 company nominated days) with the option to buy/sell up to 5 days
4 x basic salary life assurance cover
A Group Pension Plan with fantastic employer contributions
A selection of tax efficient flexible benefits to suit your individual needs
The role offers a competitive salary.
OTHER INFORMATION
Candidates must be able to demonstrate a pre-existing right to work and travel within the UK. Documentary evidence will be required.
All offers are subject to satisfactory vetting and reference checks. All roles as standard undertake a Disclosure Barring Service (DBS) check, some roles may require additional vetting such as NPPV/MOD.
Northgate Public Services is an equal opportunities employer, welcoming applications from all communities
Cookies Settings